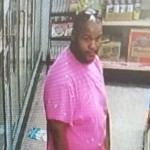 Gross! This guy was pictured pleasuring himself near the coolers inside the OK Mart convenience store on Friday morning, according to Richmond County authorities.
The man entered the Augusta store at 2301 Lumpkin about 8:41 a.m., walked to the cooler area, exposed himself and started pleasuring himself for about 8 minutes, a store employee said.
Authorities want him off the streets! Can you help?
If you can identify him, please call the Richmond County Sheriff's office at 706-821-1080, or the Richmond County Sheriff's Office Criminal Investigation Division at 706-821-1020.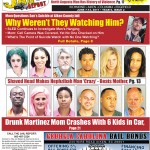 Callers may remain anonymous.
For more crime news, pick up this week's edition of The Jail Report. Click the image here for a closer look at the front page.