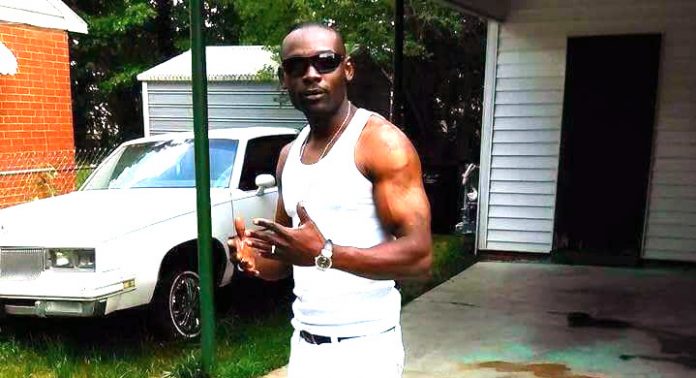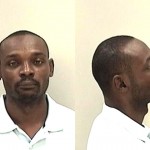 Richmond County authorities have captured the Augusta felon who was wanted for breaking into the home of a family friend and having sex with the woman's 11-year-old daughter, authorities said.
The arrest of 39-year-old Kelvin Hatcher raises doubts that our justice system can keep us safe from violent, drug-dealing felons who have no respect for law enforcement or other people. (See record below.)
On Monday, a woman called authorities and told them what happened when she left for Walmart:
She left her children with an adult roommate. But when she returned home, she found Hatcher's wallet on her bedroom floor. She asked her children where the wallet came from. That's when she noticed her 11-year-old daughter "shivering and crying," according to a sheriff's report.
The young girl told her that Hatcher showed up at the residence knocking at the front door shortly after her mom left for Walmart. Hatcher gained entry through the girl's bedroom window after no one would open the door to let him in.
Hatcher entered and put his hand under the girl's dress. Hatcher asked for directions to to the bathroom and upon heading to the bathroom, he followed the girl into her mother's bedroom.
"Once inside of the bedroom, Hatcher locked the door and forced himself on top of (the girl)," a sheriff's report says.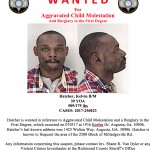 She pushed Hatcher away from her, but the suspect took her outside to the back yard. He placed her on the ground and said he would give her $20 if she would have sex with him. After having sex, the suspect left.
Authorities put out a Wanted poster on the suspect and he was captured Wednesday, charged with burglary and aggravated child molestation.
But it's amazing that Hatcher is free at all when you look at his Richmond County record:
Hatcher was 19 when he was first arrested for felony cocaine possession. The courts went soft on him on the 1997 case, granting him first-offender status and giving him three years of probation.
In 2004, he was charged with violating an order of protection and obstructing officers. A judge slapped him on the wrist again with probation and fines.
In 2010, he was convicted of contributing to the delinquency of a minor and given his longest sentence yet: 60 days in jail. He also got 80 hours of community service and probation. But before the year ended, he was back in jail for marijuana possession in November 2010. Prosecutors simply reduced that charge to disorderly conduct and let him go with more probation.
Just two months later, in January 2011, he was hauled to jail again for cocaine possession. Even though probation had not discouraged him from dabbling in drugs again, Hatcher was AGAIN granted probation and fines after Judge James G. Blanchard Jr. gave him credit for time served (28 days).
Finally, the crook was arrested in January 2017 for dealing cocaine and obstructing law enforcement. At the time of that arrest, he was awaiting trial for a December domestic violence offense and was serving 12 months of probation for entering an automobile with intent to commit theft from 2016. Hatcher stayed in jail three months awaiting trial before prosecutors simply reduced his drug charges in April. Judge Sheryl B. Jolly gave him credit for the three months in jail, and she set him free with probation on all charges.
Three months later, the violent drug dealer rapes an 11-year-old girl. And our justice system fails us again.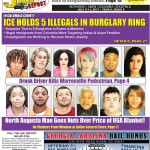 For more crimes news, pick up this week's edition of The Jail Report.