Richmond County has arrested two people in last summer's violent robbery and shooting that left an Augusta gas-station employee hospitalized for over a week.
Madison Antonio Lewis, 36, of Augusta, and Camelia Drayton, 28, of Warrenton, Ga., were both charged Friday with aggravated assault and criminal attempted armed robbery. Drayton was allegedly the getaway driver.
The crime happened the evening of June 23, 2020, when a worker at the Super Express on Wrightsboro Road was sweeping the parking lot. Lewis allegedly rushed toward the victim with a gun and demanded he go into the store and hand over the money, according to an arrest warrant.
During the failed robbery, the suspect allegedly shot the worker in his upper right leg before fleeing. The victim was rushed to Augusta University Medical Center with internal injuries that required multiple surgeries and 10 days of hospitalization.
At the time, the sheriff's office released this wanted poster.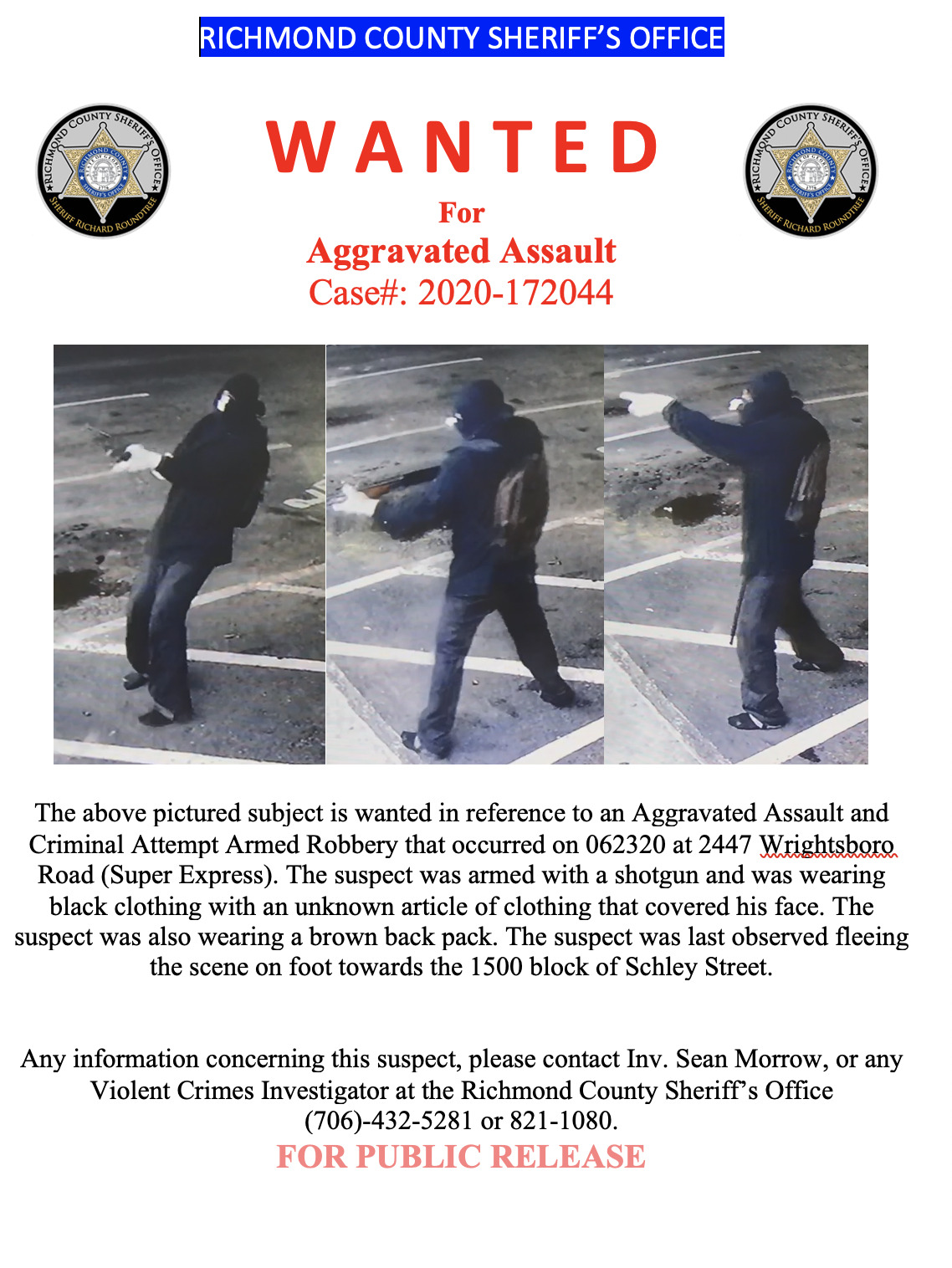 Lewis was also charged with weapon possession, possession of a firearm by a convicted felon, an order to show cause and an additional count of criminal attempt- felony.
He is the same man charged last summer in Burke County for armed robbery, kidnapping, unlawful gang activity and weapons charges for an incident that occurred at Burke Haven Corner Store on June 13, 2020.
Here is the photo the Burke County Sheriff's Office released of him at that time of their arrest.