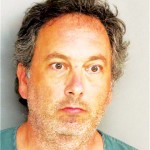 A math teacher at Aiken High School was arrested Friday for allegedly soliciting sex from a 16-year-old girl he was tutoring.
The girl claims William Warden gave her alcohol, solicited oral sex and asked her for revealing pictures of herself, according to authorities.
William Warden – known at school as Bill Warden – was charged Friday with sexual exploitation of a minor, two counts of solicitation of a minor and three counts of contributing to the delinquency of a minor. He is free on bond and did not respond to requests for comment.
The victim was not a student at Aiken High School; she attends another school in Aiken County. He met her while working as a math tutor at Mathnasium, a business on Whiskey Road.
Within a month of tutoring the girl at Mathnasium, things started to turn inappropriate, according to ADPS Capt. Maryann Burgess. Warden asked her to meet him at pre-arranged locations, such as the library parking lot, where he would sit in his car, give her alcohol and put his hands on her in an inappropriate way.
Warden, 45, also asked the girl to take sexually provocative pictures of herself, Capt. Burgess said.
"You can't do that to a minor. You can't ask for pictures that are revealing in nature," Capt. Burgess said. "We did not find that she had given him any."
The tutor also asked the victim for oral sex, the captain said.
Finally, the girl told her mother what was happening at a time when she was supposed to be meeting Warden for tutoring. The girl's mother contacted the public safety department about three weeks ago, and an investigation led to warrants.
Investigators went to Warden's home on Friday, but his wife said he was out of town. Once the wife contacted her husband, Warden returned to Aiken and surrendered to police. Warden's wife was unaware of the warrants or the allegations, Capt. Burgess said.
It appears Warden was tutoring other young girls through the Whiskey Road business, and police are investigating to make sure nothing inappropriate happened with those girls. Officials at Mathnasium have been cooperative, Capt. Burgess said.
While none one the allegations involve Aiken High School, school officials are aware of his arrest, the captain said. His status was not immediately clear.
News of his arrest spread quickly Friday once AugustaCrime.com posted his mugshot on our Facebook page. Many of those sharing his mugshot wrote about having Warden as a teacher and watching him chase students down the hallway for their badge or for wearing headphones.
"Math is hard enough without having a d*** as a teacher," said one Facebook post. "Karma got this one honey. Sit back and enjoy."
The suspect is still listed as a teacher on the AHS website, and it includes this biography written by Warden:
"I have my BS in Ceramic Engineering from Clemson University (GO TIGERS), and my MBA from the University of Utah (GO UTES). After many years working as an engineer and operations manager in industry, I continually found myself having to teach operators basic math skills to be able to perform their job effectively. I got tired of having to help after the fact, so I decided to start teaching High School Math and correct the issues of students not knowing math before they became problems.
A lot of students HATE math – mainly because it was taught in a way that they don't understand the information. My philosophy is that MATH IS EASY — if it wasn't easy, I couldn't do it. I want to help all students learn how to love and embrace math, and how to navigate through any problems thrown their way."
For more crime news, pick up this week's copy of The Jail Report, sold in local gas stations.