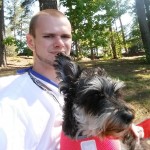 A North Augusta man who was shot during a robbery in Augusta two months ago has died, leading to a new murder charge against the drug dealer who shot him, authorities said.
Jacob Anderson Britt, 19 (pictured), died Saturday morning while undergoing treatment at Emory University Medical Center in Atlanta, Chief Deputy Coroner Kenneth Boose Sr. said in a press release.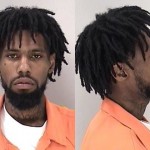 Britt was shot during a May 31 robbery of Bon Air Apartments in Augusta. According to a sheriff's report,  24-year-old Brandon Seville Stevenson (shown here in mugshot) robbed and shot Britt on May 31 while the victim was trying to buy drugs from him.
A woman who was with Britt – 29-year-old Brittany Jane Sanders of North Augusta – told police they met the shooter in the back parking lot of Bon Air Apartments. Stevenson allegedly climbed into the back seat of Britt's vehicle and fired one shot into Britt's back as he sat in the driver's seat. Stevenson then robbed them of their cell phones, cash, cigarette and knife, and he fled.
Sanders drove Britt to the hospital. Stevenson was arrested later that day and deputies found him with cocaine, marijuana and meth. At the time, he was charged with two counts of armed robbery, aggravated assault, possession of a firearm during the commission of a crime, possession of a firearm by a convicted felon, possession of marijuana, possession of cocaine and possession of meth.
Stevenson is now charged with murder after the victim lost his battle at the Atlanta hospital. Britt's parents were by his side during his fight, according to a Facebook post.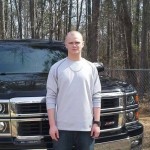 "(He) has been fighting through the injuries for several months," Marnie Bowles wrote on Facebook. "He put up a brave fight and his parents were there with him through it all. … (His parents) have endured a lot of struggles and pain over the past few months and have remained strong through it all and pray that God gives them the strength to get through the hardest thing that any parent would ever have to do."
The suspect has a criminal history, including 2009 arrests for burglary, theft by receiving, entering an automobile with the intent to commit a theft and criminal damage in the second degree.
For more crime news, pick up this week's edition of The Jail Report, sold in local gas stations.