Richmond County authorities have announced an arrest in the county's 18th homicide.
Deatoryin Ottley, 21, has been charged with murder, criminal attempted armed robbery and weapon possession in connection with the homicide that occurred early Sunday on the 3600 block of Meadowgrove Drive. He's being held in the Charles B. Webster Detention Center.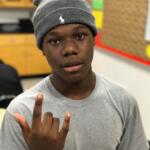 The gunfire happened around 12:35 a.m. Sunday on the 3600 block of Meadowgrove Drive, killing 18-year-old Jaylen Nairne of Augusta. The victim was rushed to University Hospital's ER, but was pronounced dead, Coroner Mark Bowen said.
Responding deputies on Maedowgrove Drive also found 18-year-old Brice Fountain, who had been shot at least once. He resides on the street. Fountain was transported to Augusta University Medical Center by ambulance, where his condition was not known.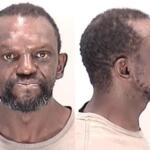 An arrest was also made in an unrelated homicide on the 1700 Block of Walton Way that killed 59-year-old Dan Bates Sr. of Augusta.  Investigators have arrested Joel Van Buren Ferguson and charged him with murder.
A Richmond County deputy was flagged down at 4:10 a.m. Sunday in reference to an assault on the 1700 block of Walton Way. Deputies arrived on scene and located Bates, who had been struck at least once with an unknown object.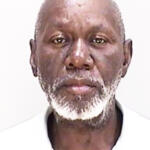 EMS arrived and CPR was attempted by responding deputies and EMS. The victim succumbed to his injuries and was pronounced deceased at 4:32 a.m. Sunday.
The suspect, Ferguson, has an extensive past of burglaries and theft in Richmond County that led to long stays in prison. The victim also has a history of violence and fighting that has led to time in jail and convictions.
(Note: If you have a better photo of Dan Bates Sr. to share, please text it to The Jail Report at 803-487-3224.)