An Augusta man who served prison time for trying to run over a traffic cop in 2014 has died in a single-vehicle wreck on Deans Bridge Road.
Keene Glenn Burroughs, 40, was traveling southbound on the 4500 block of Deans Bridge Road on Sunday afternoon when he lost control of the vehicle, ran into the center median and overturned. He was not restrained, and he was ejected from the vehicle. Burroughs was pronounced dead on the scene at 2:25 p.m. Sunday, Coroner Mark Bowen said.
Burroughs spent about a year in prison on a 10-year sentence for a violent traffic stop in 2014 that also ended in a serious wreck. He approached a DUI checkpoint on Dec. 11, 2014, and was told to pull over by a Deputy Steven Jones when they suspected he was drunk. He was. And instead of stopping, Burroughs accelerated his vehicle toward Deputy Jones and Sgt. John Gray.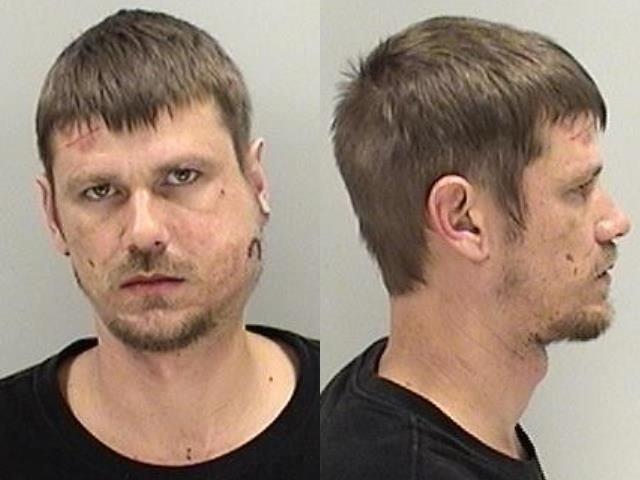 "Dep. Jones had no escape route, thus forcing Dep. Jones to throw his flashlight through the driver's window, striking Burroughs on the left side of the face, causing the vehicle to steer away from Dep. Jones and Sgt. Gray," a sheriff's report says. "Burroughs then continued in his vehicle and was then chased by Cpl. Michael Humphreys in his patrol vehicle with emergency equipment activated. Burroughs in his vehicle traveled down the 2500 block of Sandra Drive, at which time Burroughs threw out a Brown in color bag containing a Black 12 gauge Shotgun loaded with three 12-gauge shotgun shells."
Burroughs then crashed his vehicle into the residence of 2253 Overlook Road, where he then fled on foot. Burroughs was tracked by the K9 unit and taken into custody in the back of the residence of 2259 Overlook Road.
He was later convicted of DUI, reckless driving, fleeing police, criminal damage to property, weapon possession, and violation of a motor vehicle law. His sentence was 10 years. In 2020, he was charged with a parole violation.