An Augusta mother was released from jail on her own recognizance after being charged Thursday with causing last summer's tragic wreck that killed her 19-month-old son.
Tajanique Holmes, 26, was booked into the jail Thursday for homicide by vehicle in the death of her son, Khyren Williams. The charge is a misdemeanor.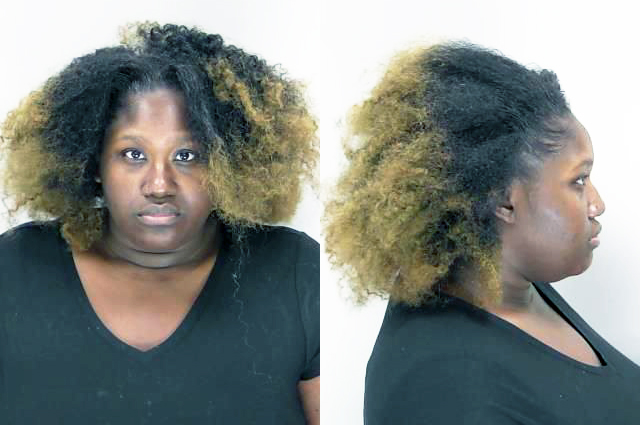 A warrant says she was driving a blue 2005 Dodge Caravan when an accident occurred June 1, 2021. According to Coroner Mark Bowen, Williams was a passenger in a vehicle that was involved in an accident at 9:07 p.m. June 1 on Bobby Jones  at Wrightsboro Road.  The child was transported to Augusta University Medical Center by EMS, where he died three days later from his injuries.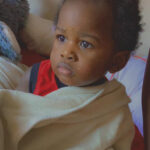 Holmes wrote about her son's tragic death in his obituary, which remains online. Here it is:
Khyren Zahir Duwaine Williams was born November 26, 2019 at 8:17 am. When I gave birth to Khyren, he was a chunky baby which is why we gave him the name biggie boy. I knew he would be something so special. Khyren was full of life so out going. He was so loving, silly, so smart and love to play, he loved blues clues, he would sit and watch blues clues with his cup full of juice and a plate full of bananas and grapes, all he needed to hear was blues clues theme song and he was up dancing. Khyren had a smile that would light up a room, his smile was so contagious, you couldn't look at biggie boy and not want to hug him. 
He was preceded in death by his great grandfather Linell Allen. Khyren leaves his mom, Tajanique Holmes and father Derrick Williams, 5 Siblings Derrick Williams Jr , Dior Williams, Paris Williams, Kyslynn Williams and Prince Williams; a devoted aunt Ty'Asia Douglas; Grandmother Danielle Godbee and Tonya Williams; Grandfather William Holmes, Raymond Godbee, Deacon St.Clair, Stanley Jr; Great Grandmothers Donna Dennis, Julia Coles, Pastor/Prophet Deloris Stanley, Annie Bell McMillan; great great grandfathers, Deacon St. Clair Stanley Sr., Terrance Dennis; godmother Kimberly Norton; godbrother Christian Isaiah Norton; a godsister Faith Isabelle Norton and a host of other relatives.