This man stole two expensive TV sets from the Bobby Jones Walmart, according to authorities.
Do you recognize him?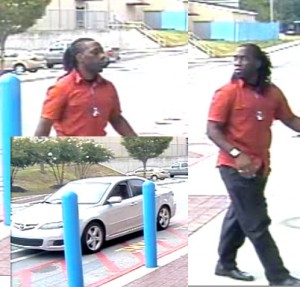 The suspect is a black male with long dreadlocks, wearing a red shirt, and black pants.
Authorities say he entered the store on Sept. 21, grabbed a shopping cart, and made his way to the Electronics area. He selected two boxed TVs from a display and placed them in the shopping cart. The subject then took the items to the Garden Center exit and staged the cart. He exited the store and retrieved his vehicle, a silver Mazda passenger car. He placed the TVs in the trunk of the vehicle and fled the scene.
If you recognize him, please call the Columbia County Sheriff's Office at 706-541-2800.
For other crime news, pick up this week's Jail Report! Cover image: http://bit.ly/1OSINlU