The man accused of killing the mother of his children Friday in Warrenville has died.
John Williams II died Sunday from injuries suffered when he shot himself after the murder of his girlfriend, 34-year-old Lacey Toole, authorities said. Coroner Darryl Ables said Williams died around lunchtime Sunday and his office was notified around 3 p.m. Sunday.
The shooting occurred around 7:45 p.m. Friday on Pelzer Street in Warrenville. Deputies responded to a call of shots fired at the home and found Toole in the front yard of the home suffering from a gunshot wound. The shooter was found on the front porch of the home also suffering from a gunshot wound.
Both were transported to Augusta University Medical Center where Toole died from her injuries and was pronounced dead shortly after midnight. He was in critical condition but died Sunday.
"The investigation has determined following a domestic incident between Ms. Toole and her boyfriend, Ms. Toole was shot by her boyfriend who then turned a gun on himself," Coroner Daryl Ables said. "Ms. Toole will be autopsied in Newberry Monday morning. The Coroner's office and the Aiken County Sheriff's Office are continuing with the investigation."
The killer's mother, Brenda Williams, has published five Facebook posts on her page Sunday asking for $10,000 in donations through GoFundMe to help bury him. She does not mention Lacey. At the time of this post, Brenda Williams had not raised anything.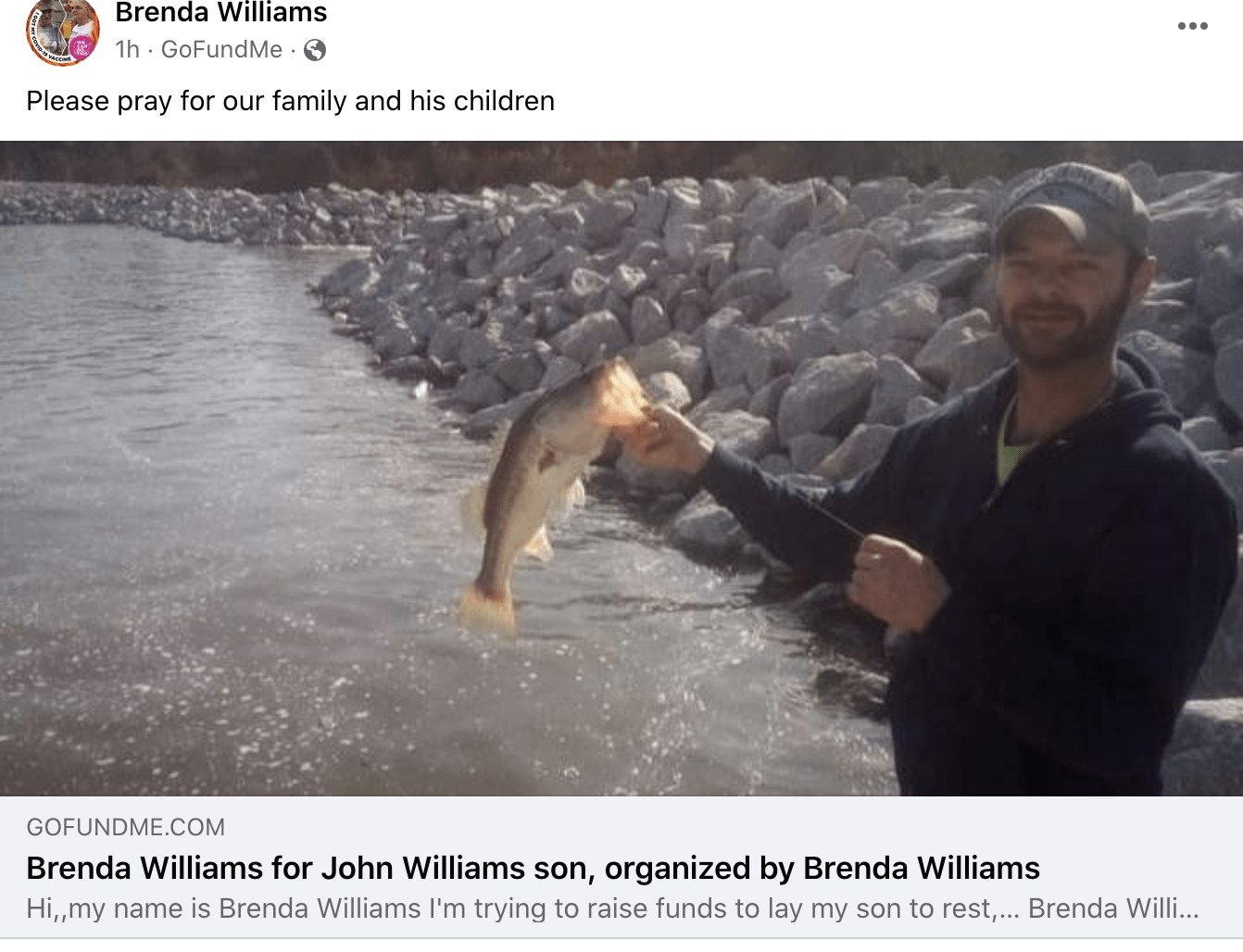 "I'm trying to raise funds to lay my son to rest," Williams wrote. "He was a loving father and husband. He loved fishing and playing with his kids. We love him so much, me and his father is on disability and we can't do this alone that is my I'm asking for your help to help raise the funds to lay him to rest,,thank you,,FEELING HEART BROKEN."
An autopsy will be conducted on Toole's body on Monday, while Williams will not be autopsied, the coroner said.
Note: If you have a photo of Lacey Toole to share, please text it to 803-487-3224.