He doesn't have a home, but he has a taste for expensive sunglasses.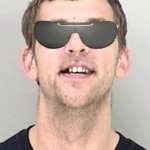 James Waites, 29, was charged Sunday with stealing a $280 pair of Versace sunglasses from the Augusta Mall.
According to a sheriff's report, an employee of Sunglass Hut reported the theft of the sunglasses from the lower-level store. She reviewed the store's closed-circuit security system and saw Waites taking the glasses.
"Video shows the subject walking into the store, selecting the merchandise, placing it in one of his jean pockets on his right side and exiting the store without paying for the merchandise," a report says.
Waites, who is listed as homeless on a sheriff's report, was later found by mall security near entrance five and brought back to the store to be charged with shoplifting. Authorities never found the sunglasses on him, but video showed him hanging with another man who was never located.
(Note: The photo illustration above shows what Waites would look like with Versace sunglasses.)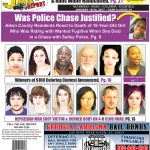 For more crime news, pick up today's new edition of The Jail Report, which includes updates on the latest arrests and crime news from across the Augusta-Aiken area.