A North Augusta man who shot six times at a pick-up truck in Augusta Thursday night and critically injured the driver will not be charged, authorities said.
Austin Dean Burch, 27, of North Augusta, was "justified in his actions," sheriff's Sgt. Glen Rahn said.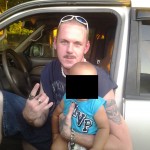 The gunfire struck 25-year-old Geoffrey B. Reavis in the head and shoulder and he's being treated at GRU Hospital. (Reavis is pictured above and at right in images from Facebook. He recently moved  to Augusta from Henderson, N.C.)
Burch told deputies that the driver of a silver 1999 Ford Ranger pick-up truck was following him and kept trying to run his 2007 Dodge Ram 1500 off the road. He said the truck struck his vehicle twice.
"Burch stated he feared for his life, so he pulled out his firearm and discharged the weapon six times into the Ford Ranger," a sheriff's report says.
Reavis had a passenger in his vehicle, Christopher Kelley, who was not struck by the gunfire and was evaluated at the scene, authorities said.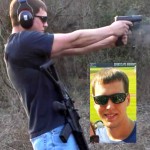 Authorities took Burch (pictured at right from Facebook images) and the passenger Kelley to the Criminal Investigation Division to interview them. Investigators determined that Burch was justified in his actions and released him.
However, if Reavis survives his injuries, charges may be brought for his actions in this incident, Sgt. Rahn said.
"At the conclusion of this investigation the case will be sent to the District Attorney's Office for further review," he said.