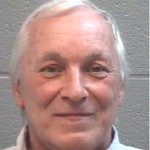 WGAC's Austin Rhodes was struck by a drunk driver Thursday night, suffering only minor injuries in the two-vehicle wreck on Washington Road near the Evans Walmart.
Steven Joseph Grycel, 58, of Evans (pictured), was arrested at the scene and charged with DUI and failure to yield in the accident.
Rhodes, who hosts an afternoon radio show, posted about the accident on his Facebook page, crediting his seat belt with saving his life: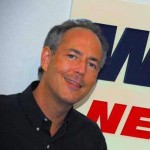 "Heading home from dinner a drunk driver pulled out in front of me on Washington Rd. I hit the rear quarter of his car, I was going about 35-40 mph. Seat belt caught me, but my forearm hit the wheel hard enough to let me know that had I NOT been wearing it…it would not have been pretty."
According to an accident report, Rhodes was traveling west on Washington Road in a 2013 Nissan Frontier when Glycol's eastbound 2006  Chevrolet Malibu turned in front of Rhodes.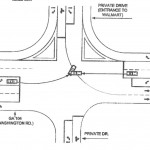 Authorities determined Grycel was impaired from alcohol and arrested him. He has since been bonded out of jail.
Asked about the wreck, Rhodes told The Jail Report, "A stiff neck and a headache this morning…no fun to be sure, but it beats the hell out of a trip to the GBI autopsy center in the back of Vernon Collins' hearse.  And wouldn't you know the alleged drunk driver has Progressive Insurance, how is that for irony?  They better take care of business or I am gonna go all TRUMP on Flo."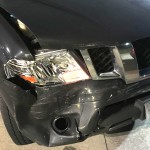 He added, "Seat belts save lives!"
The accident is not keeping Rhodes off his radio show Friday. His show airs from 3-6 p.m. weekdays on 580 AM and 95.1 FM.