An inmate was murdered inside Augusta State Medical Prison on Friday, shanked in the side of the neck while he walked outside, authorities said.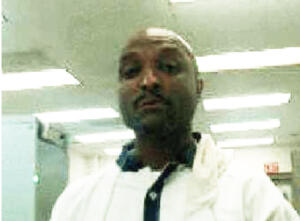 Ali Tanner was serving a life sentence for stabbing his girlfriend to death in Macon in 2014 and then stuffing her body into a hotel laundry bag and throwing it into a dumpster. In that case, an intense search ended when authorities found her body in a landfill.
On Friday, Tanner was walking in a common area Friday when he was suddenly stabbed, Columbia County Coroner Vernon Collins said. The 45-year-old inmate ran to the prison infirmary, but he collapsed there due to a lack of blood. Prison officials tried CPR but he had already lost a lot of his blood volume, the coroner said.
Corrections officials have released no information on an arrest, and they refused help by the Columbia County Sheriff's Office. Authorities say another inmate was taken away in connection with the death. A source told The Jail Report that Tanner had just been released from solitary and was the victim of a $5,000 targeted hit.
The prison, situated on the border of Richmond and Columbia counties, is known for its chaos and the warden's inability to control violence or even keep drugs or cell phones out of the facility. State Department of Corrections officials rarely reply to media requests for information about a prison that sees more inmate executions than Georgia's death row!
History. In May, the coroner was called to the prison after an inmate hung himself. Christopher Jerome Johnson, 43, was placed in a call with another inmate with mental health issues. And Johnson was able rip up strips of his bedsheet to make a noose and hang himself, authorities said.
Johnson was serving time out of Cherokee County for armed robbery, aggravated assault and interference with custody.
That inmate's suicide wouldn't be so shocking if it didn't come with a lot of other questionable events at the prison under Warden Michael Paschal. When authorities went to investigate this suicide, they were told cameras weren't working in certain areas.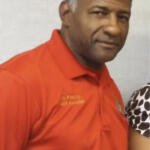 Oddly enough, Paschal was just installed in January. He was given responsibility for supervising and managing about 190 security staff members and 1,840 medium-security male offenders at the facility.
Right after he started, inmate Terry Lee Bennett was violently killed by his cellmate. Deontae Holsey, 26, is accused of beating Bennett in the head with a dinner tray on Jan. 9 and causing his death. Bennett was 43.
Holsey was charged with murder by Columbia County authorities, since the prison is in Grovetown. The two were longtime cellmates, Holsey serving time for credit card fraud and Bennett racking up time for armed robbery and parole violations.
Bennett's daughter claims that guards were supposed to check the cells every 15 minutes. Yet, an argument reportedly started between Bennett and Holsey around 6 p.m. and ended a little after 9 p.m. "when they came in to get my father's body," said Kayelin McBride of Arkansas.
According to McBride, another inmate promised Holsey meth if he would attack Bennett. So Holsey started choking her father until he was unconscious. Lifeless on the floor, Bennett was then beaten with a dinner tray over and over, a fact confirmed in an arrest warrant.
McBride says that Holsey is known by a nickname of "Homicide." She said she knows this because he texted her repeatedly from prison, talking about her father and even flirting with her. In one video, both Bennett and Holsey laugh together for the camera.
She said her father was actually scared of Holsey and asked to be removed from his cell. He was initially removed but later brought back.
Holsey was motivated to kill Bennett from drugs that should not have been available inside prison, McBride said.
McBride called the medical prison "one of the dirtiest prisons in the state," and she is furious that nothing more was done to protect her father.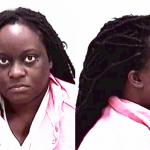 She said the Jan. 12 arrest of ASMP guard Keturah Dunbar shows that drugs were getting into the facility. The guard allegedly came inside the medical prison with marijuana and methamphetamine while arriving for work.
In February, another correctional officer was busted at the Augusta State Medical Prison after she schemed to get cell phones to an inmate.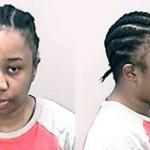 Jerianna Davis, 24, of Louisville, Ga., was arrested for violation of oath by public officer as well as inmate possessing cellphone without consent of warden.
Davis' alleged scheme was sneaky: She concealed multiple cell phones in a bathroom at Augusta State University Hospital, where the inmate had a scheduled doctor's visit on the afternoon of Feb. 10.
The plan unraveled quickly, and Superior Court Judge Daniel Craig issued warrants against her on Feb. 11.
Other media have reported on the horrible conditions at ASMP, which is run by Georgia Correctional Healthcare.
Prison Legal News reported on serious concerns about staff shortages, which were impacting the provision of care to prisoners as expressed by Dr. Timothy Young and other former staff members. Those staffers warned that "lives are at stake," creating "significant liability risks."
The outcomes are deadly. Last May, convicted killer Daniel Ferguson was being housed at the Augusta State Medical Prison when he allegedly strangled inmate Eddie Gosier, who was serving time for child molestation.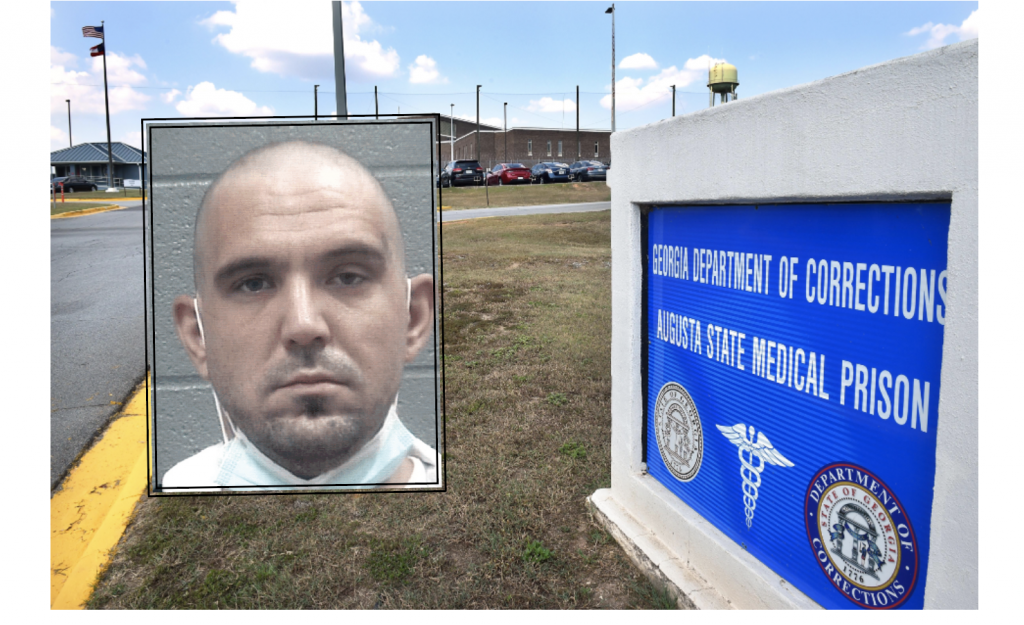 Ferguson's history is frightening. In 2008, he murdered the 94-year-old man who lived across the street from him. Ferguson was just 17 at the time and was sentenced to life in prison.
In December 2013, inmate Damion MacClain died from injuries after a fight with Ferguson at Hays Prison, according to the Georgia Bureau of Investigation. MacClain was strangled in his bed late at night after the doors should have been locked, reports said.
MacClain was serving time for armed robbery convictions. Ferguson was charged in the slaying.
In November 2019, MacClain's family settled its lawsuit against Georgia's prison system for $350,000. The victim's mother had wanted the state held accountable for ignoring the ruthless gang violence and dangerous conditions where cell door locks were left broken or could be defeated with only a napkin, according to media reports.